2021's Top Wig Trends to Try Right Now
Wigs are more popular than ever as shoppers search for new ways to safely style their hair. But, what will the hottest looks be in 2021? We partnered with our client Mayvenn to create a trend report for media, breaking down the top 5 wig trends & styles that will be popular in the new year. Which one is your favorite so far?
Meet 2021's Top 5 Wig Trends
By Brittany Johnson, licensed hairstylist & senior content manager for Mayvenn
Trend 1 = Going Ginger
https://www.instagram.com/p/CICaU78HDjL/
Rich color combos in varying shades of warm, reddish tones will continue to take over in 2021. It's an opportunity to try a look that's lighter and brighter, without committing to the upkeep of going blonde. This look can be toned to perfectly suit your natural undertones, while still feeling new and fresh. Ask your stylist to use shades of copper, strawberry blonde, or auburn to create a look that's one of a kind. Use Mayvenn's Water Wave hair in a 14" Lace Closure and 14", 16", 18" bundles, book a Custom Lace Closure Wig, and add-on the custom color with your stylist to complete this look. Don't forget to grab color-safe styling products!
Trend 2 = Natural or Not?
https://www.instagram.com/p/CG7yQ2kF31j/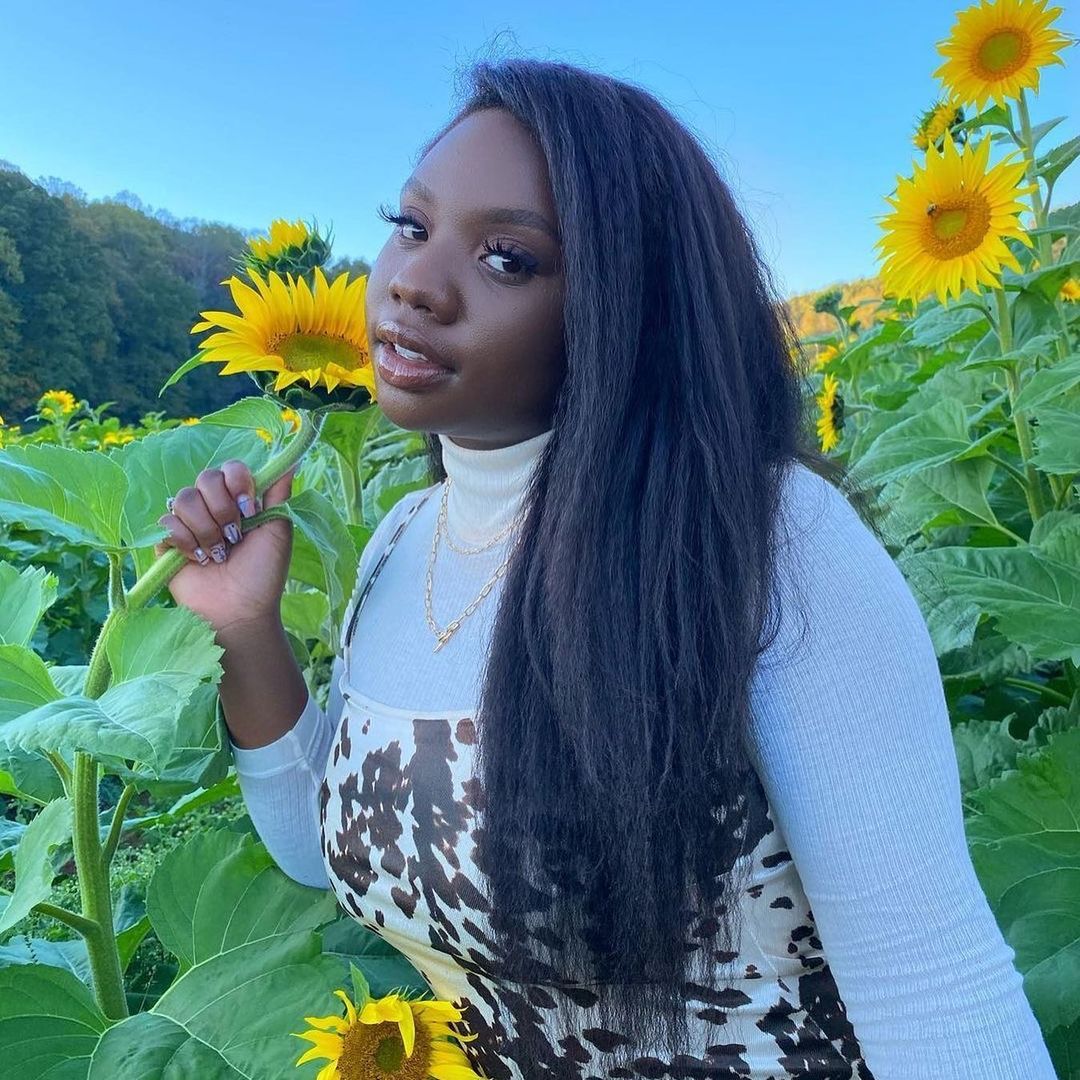 Natural hair is some of the most beautiful inspiration there is. We've continued to go back to our roots, and thankfully aren't showing any signs of slowing down. This Kinky Straight look mimics your natural texture after a fresh blow out, and can be styled in so many ways. The secret? Less styling product is truly more! Start with your favorite heat protectant, and detangle thoroughly. Blow dry and gently stretch your hair, then blend your leave out with your Kinky Straight bundles. Get the look with bundles in 16", 18", 20", paired with a U-Part Wig service.
Trend 3 = Waves for Days
https://www.instagram.com/p/CIWgM3agAbP/
Body Wave is one of the most versatile textures there is, and that's just a fact. It's super low maintenance, which makes it the perfect style for starting the new year off right. Wear it naturally wavy like this for an easygoing, subtle way to turn up the texture. Get the look with a 22" Lace Front Body Wave Wig, and don't forget your complimentary Wig Customization to top it off. DIYing it at home? Put 6-8 loose braids in your wig, then let them set overnight. When your alarm clock goes off the next morning, simply undo the braids, rake your fingers through, and go!
Trend 4 = Carefree Curls 
https://www.instagram.com/p/CFDD_o0Fqbq/
Pick up some Deep Wave bundles in 20", 24", 26", 26", add an 18" frontal, and book a complimentary Custom Lace Frontal Wig service to complete this look. The free-flowing vibes that curly bundles bring are super necessary after the stress of 2020. Plus, they're also timeless and can last forever – and a carefree style is much-needed during uncertain times. Be sure to keep your favorite detangler and wide-tooth comb on deck, and twist or pineapple your hair at night. As long as you keep the natural curls tangle-free and moisturized, you're all set for this style.
Trend 5 = Bold Bronde Highlights
https://www.instagram.com/p/CH_SvfuhLFf/
The colors in this highlighted look are serving the perfect "bronde" balance – that's blonde + brown if you aren't familiar. This custom color is accomplished using a combination of highlights and lowlights throughout. Ask your stylist to leave a bit of a blended dark root, and bring the highlights higher and brighter around the hairline to frame your face. The pops of color make this look fun, while the versatility in the brown and blonde tones means you can rock it during any season. First, start with a 14" Straight Lace Frontal and 20" bundles. Then, book a Custom Lace Frontal Wig service and have your Mayvenn stylist create a heavily highlighted look that's all your own.
Are you a makeup, hair or skincare brand looking for help with creating trend reports for beauty writers? Please contact us with any additional questions you may have. We would love to help your brand.